vineet kapur
the game's afoot
when man says, "oink",
endorphins listen.
but seriously: Carnegie Mellon University, MSc, Industrial Administration, Indian Institute of Technology, B.Tech, Mechanical Engineering
vineet.kapur@oxgox.com
swarnava mitra
mastering the art of data science.
but seriously: Doctoral candidate in Industrial Engineering – Technical University of Madrid / Royal Institute of Technology Sweden, M.Sc in Engineering-Norwegian University of Science and Technology, B.Tech in Electrical Engineering-West Bengal University of Technology
swarnava.mitra@oxgox.com
pawan kumar
programming gives life to the ideas
but seriously: B.Tech and M.Tech in Computer Science & Engineering from Indian Institute of Technology, Delhi, Founder at Software Eye Solutions, CTO at AcelrTech Labs.
lucian andrei
the more I learn
the more I forget
the better I am
but seriously: Expert in helping companies keep their secrets secret;
M.Eng in Information Systems Security from Concordia University, Montreal;
B.Eng in Electronics, from Naval Academy, Romania;
Over 15 security certifications.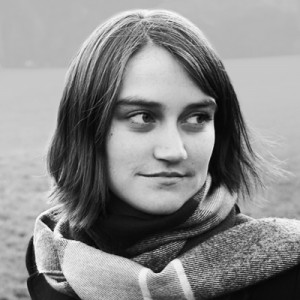 anna singer
my goal in life: making the world a more beautiful place – one website at a time.

but seriously: Akademie U5, Munich Germany, Communication Design & Graphic Design, Art Director at First Ad, Munich, Art Director at the Wessling Group, San Francisco, founder of Singer Design
sitashwa srivastava
There's true wisdom in the "crowd" – it's up to us to discover it. And it's the emotional connect that matters!
but seriously: Co-founded Jade Magnet, one of the earliest crowdsourcing companies ever, MBA – Great Lakes Institute of Management, B.Tech – Harcourt Butler Technological Institute
sitashwa.srivastava@oxgox.com
vladimir penkrat
The influence by the few only comes from the understanding of many
but seriously: SUNY Oswego, Bachelor of Psychology, Faileigh Dickinson University, MBA International Studies
jonathan conanan
all the information in the world
useless
without insight
but seriously: Ateneo De Manila University, BS Management Information Systems – Graduated with honors, Founder at Zeaple, Inc, Partner at Think Sumo Creative Media, Inc, Partner at Xolve, Inc.
daniel linder
observations breathe
to make a model alive
guiding us forward. 
but seriously: PhD biostatistics MS mathematics, Assistant Professor of Biostatistics at Jiann-Ping Hsu College of Public Health, Georgia Southern University
rachit mangal
creative thinking inspires ideas –
ideas inspire change.
but seriously: B.Tech, Indian Institute of Technology, Delhi. Founder at NextMile Consulting Services.
javed parkes
one datum is good
two or more data better
best if understood
but seriously: Bachelor's in Physics from Reed College, president of the Data Management Association Portland Metro.
dan sullivan
chasing semantics and pushing the boundaries of natural language processing
but seriously: M.Sci. Computer Science and candidate for PhD in Genetics, Bioinformatics and Computational Biology with a focus on text mining the biomedical literature. By day, an enterprise architect specializing in loud computing and big data analytics.
vikash sinha
the bond of analytics with a license to solve. primary expertise in strategic automation, modeling, risk assessment, competitor benchmarking, complexity theory, process /systems machine learning 
but seriously: Harcourt Butler Technological Institute, B.Tech, Bio-Chemical Engineering, KTH, Politecnico di Milano, PhD in process, Control, Complexity and Risk